WWOOFing
by
Leksands Gästhem
The weekend is finally here! And sunny it is too. Fabulous. I think our time will be spent mostly in the garden.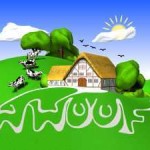 So, what have we been up to this week?  Well, one thing that we are excited about is that we have been accepted into the WWOOF scheme. It is a scheme that works predominately with farms, so we were unsure if we would fit the criteria. But when we told them about our 'Recipes for Life' concept, they were more than happy to have us on board. So what is the WWOOF scheme? You can read about it on their website here, but briefly it is a scheme for people who want to come and work for farms etc learning about organic and sustainable ways of farming and producing food. In exchange for room and board, WWOOFers work a set amount of time per day. It is a great initiative, and almost worldwide. I was introduced to the scheme last year whilst attending a course by Kevin Jarvis from Earthway experience. He had WWOOFers helping him out all summer, and I thought the idea was wonderful. If you are ever in the Mora area I highly recommend a visit to Kevins natural retreat. It's the kind of place we love. Kevin and his WWOOFers are building a fully sustainable collective that grows their own food and generate their own electricity amongst other things.
We have also been trying to get some of our seeds planted. I think I have gone a bit crazy with the amount of seed I bought, but it is so much fun, and I want to give everything a try! We have also ordered our polytunnel, and hope for it to arrive within the next few weeks.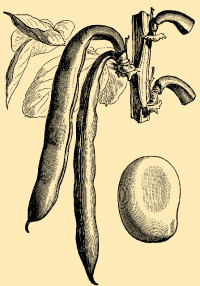 Today if you are in Leksand don't miss the 'EkoBazaar' at Studiefrämjandet.
Have a lovely weekend everyone.
Leksands Gästhem: Ekologiskt Boende