Djura Bok & Pappersverkstad
by
Leksands Gästhem
I must just share with you the wonderful day I have had.
Today I was lucky enough to have the opportunity to try my hand at book binding with lovely Linda who has Djura Bok & Pappersverkstad.
In her amazing boutique and workshop, Linda holds various courses throughout the year varying from making your own books, to folding and transforming beautiful paper into unique Christmas decorations. I can highly recommend her courses to those of you who are even slightly creative (I also highly recommend a visit to her shop, it truly is magical). These courses are especially fabulous now, just in time for Christmas. There are endless possibilities of things you can create for gifts, decorations and wonderful things for you and your family. Keep an eye open for Linda's courses, and I am pretty sure that if you are a group of friends/work colleagues etc, that Linda will tailor make a course after your needs. Sketch books, folders, photo albums, recipe books, gift boxes and even personalised paper stationary for your company. The only limits are your fantasy. Just in one day I managed to make 5 different books, using techniques that I will be able to use at home too. I loved it!
Here are some pictures of my books (unfortunately you are going to have to put up with pictures from my phone – I still can't find the battery to my camera! – so I apologise for the poor quality, but you get the idea)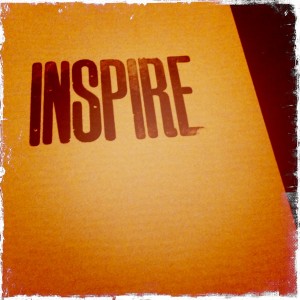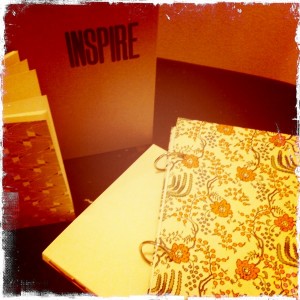 I hope to have some of Linda's books in our shop in the future. And Linda – I'll be back!