Wouldn't these look great on the breakfast table?
by
Leksands Gästhem

My aim with our chickens is to get as many different colours on their eggs as possible. I think it'll be pretty cool to serve these to our guests in the morning, and sell them in the shop: white, brown, turquoise, mint, beige, olive. I'm much more excited about egg colour than chicken colour! So currently these eggs, bought at a 'chicken swap' market, are in our incubator. So fingers crossed that they are all fertile.
These little two chickies are living inside with us right now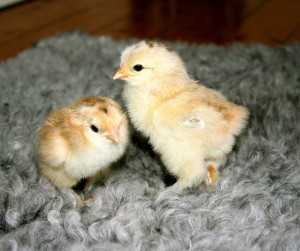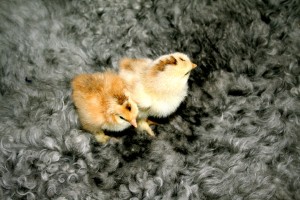 Mega cute. These are from the three eggs that we had in the incubator before. The third one hatched, but his feet were deformed and he couldn't walk, so we had to send him to chicky heaven 🙁 But these two are doing great 🙂 I have a little experiment going on with two eggs bought from the supermarket to see if they hatch, Bessie has them with her eggs. They seem to be fertile, but we'll wait and see.
Have a great day everyone.